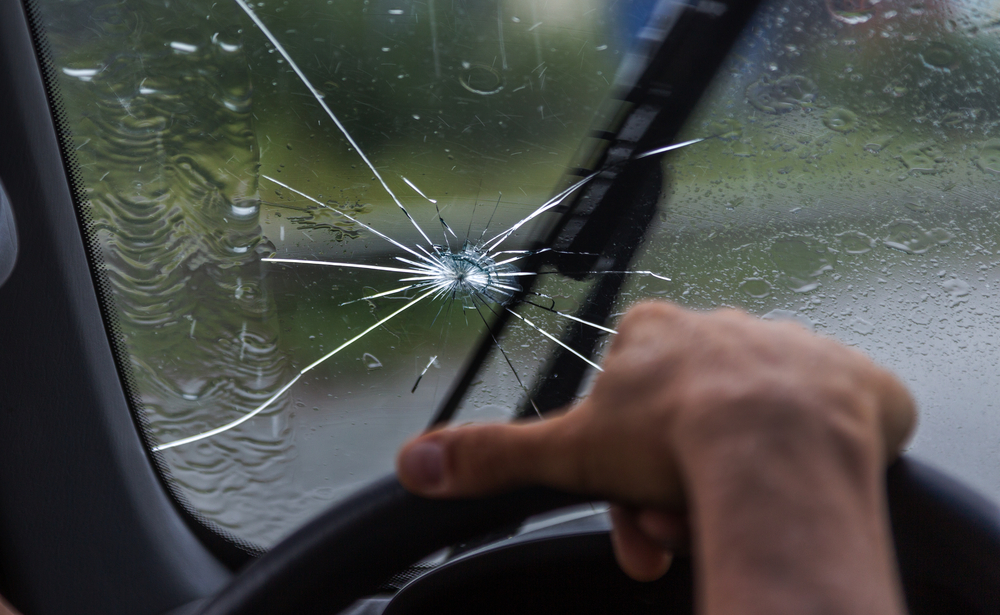 Ever been caught in a Dallas hailstorm, praying that your windshield can weather the assault? If so, you know that choosing a windshield brand for your car in Dallas is more than just ticking off an item on a maintenance checklist. It's about feeling secure and being at ease.
This choice matters as much as picking out the right pair of shoes before running a marathon. A wrong decision could mean facing road hazards unprepared or dealing with constant repair shops visits due to persistent auto glass cracks.
In this sea of choices though, how do we pick one brand over another?
Today, we're tackling this topic head-on to help you understand how weather conditions can affect windshields and why customer feedback is crucial when choosing brands. We'll also spill some secrets about Jacobs Low Price Autoglass – their offerings are definitely worth a look.
Table of Contents:
Understanding the Importance of Choosing the Right Windshield Brand
If you're driving around Dallas, choosing a windshield brand for your car isn't something to take lightly. Why? Well, think about our sweltering summers and unpredictable storms.
The windscreen isn't just a window; it's an essential element in ensuring your vehicle is safe. Your choice can mean the difference between an intact windscreen amidst road debris or facing dangerous shards after minor impact.
Your decision should be based on durability and resilience – two factors that ensure your auto glass can withstand extreme conditions. From blistering heatwaves to intense hailstorms, these elements are part of everyday life in Dallas.
The Role of Weather Conditions in Selecting a Windshield
Dallas weather can put any windshield to test. A durable one won't crack under pressure (literally). But where do you find such paragons of robustness?
A good start would be Jacobs Low Price Autoglass—a reputable Dallas auto glass repair shop. Their team specializes not only in efficient windshield repairs but also assists customers with knowledgeable advice on choosing their replacement glass wisely.
You see, different brands offer varying degrees of resistance against temperature changes – vital when dealing with hot Texan sunrays followed by chilly nights.
Take this into account next time you seek out an 'auto glass near me' service online.
Key Stats:
The right choice of windshield brand…
…can withstand extreme conditions like sweltering heat and storms.
Remember, it's not just about the immediate cost of a windshield replacement. It's also about safety, comfort, and longevity that will save you from repeated replacements or repairs in the future.
In conclusion, investing in quality is an investment for peace-of-mind on Dallas roads.
Factors to Consider When Choosing a Windshield Brand
Your car's windshield plays an integral role in safety and aesthetics. When you require a new windshield or repair, it's essential to pick the best brand.
Evaluating Customer Reviews and Warranties
The reputation of any auto glass service is vital. It can give insights into the quality of their products and services. That's why we encourage our customers at Jacobs Low Price Autoglass to check out customer reviews. They're genuine feedback from real users who've tested various brands firsthand.
Apart from that, warranties speak volumes about a company's confidence in its product durability. Some offer limited time guarantees while others pride themselves on providing lifetime warranty for peace of mind.
Key Stat: Cracks and chips in auto glass can be repaired using epoxy or resin – if they are small enough; larger cracks may require full windshield replacement. Therefore choosing a brand with comprehensive warranty coverage helps protect your investment against future damages.
Durability and Performance Under Dallas Weather Conditions
In Dallas where weather conditions can get extreme, windshields should withstand sweltering heat as well as sudden storms without losing clarity or integrity over time.
Certifications And Safety Standards Compliance
An important factor not often considered by many drivers is whether the windshield meets necessary certifications like AS1 standard for laminated windshields which indicates superior strength under impact tests. You don't want to compromise safety just because you opted for cheaper options.
Exploring Different Windshield Brands in Dallas
Dallas, known for its varying weather conditions, demands a windshield that can withstand both sweltering heat and stormy onslaughts. In this quest, you'll encounter numerous brands offering their own unique benefits.
One such brand is Rockwall County Windshield Replacement, praised by locals for their sturdy auto glass services. They offer high-quality windshields capable of enduring the city's harsh weather patterns without compromising on visibility or safety.
The market also hosts global names like Pilkington and PGW Auto Glass. Both these brands have garnered worldwide acclaim with their innovative technologies in producing resilient windshields.
Pilkington
This UK-based brand stands tall as one of the world's largest manufacturers of automotive glass products. Their range includes laminated windscreens which are tougher than standard ones due to an extra layer between two pieces of glass – a handy feature when facing hailstorms or road debris.
PGW Auto Glass
America's very own PGW offers premium quality auto glass replacement solutions tailored to meet different vehicle specifications. Known for durability and superior clarity, they've earned customer trust over years of service in Dallas' bustling streets.
The decision isn't just about choosing from among reputable brands; it also involves understanding your car's specific needs based on factors like model type, year made, etc., before selecting the right fit.
However, remember that while shopping around could get you cheaper quotes initially, it can often lead to more expenses down the line if repairs are needed because cheaply made windows might not last as long or provide the same level of protection during accidents.
In essence, it's worth investing a little bit upfront to save future headaches and potential damage bills.
To ensure your choice meets all necessary standards, consider getting a professional opinion. Contact the experts at Jacobs Low Price Autoglass for reliable advice and an easy process of windshield replacement in Dallas.
Key Takeaway: 
Picking a windshield brand in Dallas goes beyond selecting big players like Rockwall County, Pilkington, or PGW Auto Glass. It's about knowing your car inside and out, making sure the selected brand can weather Dallas' unpredictable climate. Don't let those tempting low-price deals fool you; spending wisely now can save you from hefty repair bills later on.
The Windshield Repair Process at Jacobs Low Price Autoglass
When your windshield gets a chip or crack, the first step in our repair process is to assess the damage. Our glass specialists determine if it's possible for a simple repair, or if a full windshield replacement will be necessary.
For minor damages like small chips and cracks, we use high-quality resin injected into the affected area. This technique restores structural integrity and prevents further spreading of the damage. Repairs may generally cost between $100 and $400.
If the extent of damage necessitates a windshield replacement, we take utmost care to ensure safety while removing your damaged auto glass piece without causing any harm to your vehicle's bodywork. Replacement costs usually range from $200 up to about $700 depending on several factors including car make and model.
The Cost of Windshield Repair and Replacement
In an effort towards transparency with our customers, we offer competitive auto glass quotes upfront so you know what you're getting into before work starts. We understand that pricing is crucial when deciding where to get your windshield repaired or replaced; therefore we maintain affordable rates for all services rendered at Jacobs Low Price Auto Glass.
We believe in offering value-for-money services – no hidden charges whatsoever. But don't just take our word for it: check out this list featuring us among other top 15 Best Dallas Auto Glass Repair Shops.
Beyond fair pricing policy lies another essential element – quality service delivery coupled with excellent customer relations.
Advantages of Choosing Jacobs Low Price Autoglass for Windshield Repair
Jacobs Low Price Auto Glass has earned its reputation as a leading choice for windshield repair services in Dallas. At Jacobs Low Price Auto Glass, we strive to provide top-notch service that puts customer satisfaction first.
We understand that your car's windshield is more than just glass; it's an essential safety feature. When damaged, the integrity of this protective shield is compromised, putting you and your passengers at risk. Therefore, prompt repairs are crucial. With our mobile windshield service, we make it convenient by bringing professional auto glass solutions directly to you.
In addition to convenience, affordability sets us apart from other repair shops around town. While some may see cheap rates as a sign of inferior service or products – that's far from the case with Jacobs. We've negotiated contracts with large suppliers which allow us to offer high-quality materials without passing excessive costs onto customers like many dealerships do.
Beyond reasonable prices and convenient mobile auto glass services, another reason folks trust their vehicles' windshields with us comes down to experience—our technicians have years under their belts handling everything from minor problems like small cracks or chips up through major damage requiring full replacement jobs.
The Importance of High-Quality Materials
When choosing any sort of product or service provider, quality should always be top priority—and when dealing with something as important as vehicle safety features like windshields…well let's just say there isn't room for compromise.
This emphasis on high standards extends beyond the physical products we use—it permeates every aspect of our business model including staff training protocols and overall customer service strategy which makes working together such an easy process for clients needing help fast due timing constraints following accidents etcetera.
So when you need your windshield repaired or replaced, consider Jacobs Low Price Autoglass. We're confident our commitment to quality workmanship and customer service will make us your go-to choice for all things auto glass in Dallas.
Key Takeaway: 
When you need windshield repair in Dallas, consider Jacobs Low Price Autoglass. We prioritize your safety with quality work and materials, and make the process easy for you with mobile services. Our experienced technicians handle everything from minor cracks to full replacements at affordable prices. Don't compromise on vehicle safety – choose us for top-notch customer service.
Ensuring High-Quality Windshield Replacement for Your Car
The windshield of your car is vital for keeping you safe on the road. Choosing high-quality mobile windshield replacement is not just about aesthetics, but it also contributes to your vehicle's structural integrity.
The Importance of Quality in Windshield Replacement
A high-quality windshield can make all the difference when you're navigating through Dallas' challenging weather conditions. The best windshields are designed to withstand severe heat and heavy storms, making them an essential part of any vehicle.
Beyond durability, choosing a quality windshield means opting for superior visibility. A clear view of the road ahead is vital for safe driving – something that subpar windshields might compromise with distortions or unevenness.
You don't have to worry about these issues when you choose Jacobs Low Price Autoglass. We offer top-notch windshield auto glass services, guaranteeing our customers receive only premium products and service.
Selecting a Reliable Brand: What To Look For?
When selecting a new windshield brand for your car, there are certain factors you need to consider:
Durability: Ensure that the product can stand up against harsh environmental elements like hailstorms or sweltering Texas summers.
Safety Features: Some brands come with advanced features such as rain sensors and heated wipers which can be beneficial during rainy seasons or winter months respectively.
Pricing & Warranty: Always look at both upfront costs and potential long-term expenses related to maintenance or warranty terms before making your final decision.
If you need more help deciding what type of window pane suits best according to weather conditions specific around Fort Worth area then feel free to reach out at 1-800-344-7480 or contact us online. At Jacobs Low Price Autoglass, we're always here to help you make the best choice for your vehicle's needs.
Key Takeaway: 
Picking a high-quality windshield for your ride in Dallas is more than aesthetics—it's about safety and maintaining your car. At Jacobs Low Price Autoglass, we offer top-notch windshields that withstand harsh weather and give you great visibility. Keep things like durability, advanced tech features, cost and warranty in mind when choosing a brand. Need help finding the perfect fit? We're here to guide you.
The Importance of Timely Windshield Repair for Damaged Auto Glass
Windshields aren't just there to keep bugs out of your teeth. They're a crucial part of your car's structural integrity. A chip or crack in the windshield can spread quickly, compromising safety and may require more costly auto glass replacement.
Damaged auto glass needs prompt attention because it plays a key role in visibility and protection from outside elements. It's also essential for proper airbag deployment during an accident.
If you notice damage, don't wait. Delaying repair might lead to further issues down the road such as impaired vision while driving or even complete breakage due to temperature changes or bumpy rides.
Don't Ignore Minor Problems
Small chips can turn into large cracks if ignored, making them harder to fix. When small damages are left untreated, they become big problems requiring full window pane replacements which could be avoided with timely intervention.
Budget-Friendly Repairs
Glass repair shops, like Jacobs Low Price Autoglass, offer competitive prices on minor repairs that save customers money in the long run by preventing larger damage from occurring over time.
Potential Insurance Coverage
In many cases, insurance companies will cover windshield repairs at no cost to policyholders – making these necessary fixes easy on both you and your wallet.
So why wait? Don't let minor problems grow into major ones. Remember: The sooner you address damaged auto glass issues, the safer you'll be behind the wheel.
Keeping Your Windshield and Passengers Safe on the Road
The windshield is more than just a window to view the road ahead. The windshield is an integral component of your vehicle that safeguards you and your passengers.
When it comes to maintaining windshield glass, timely repairs are critical. A tiny chip or crack can rapidly escalate into significant damage, especially in Dallas' extreme weather conditions. A damaged windshield can shatter upon impact, posing severe risks.
Insurance companies often cover windshield repair costs because they understand how essential it is for overall road safety. Therefore, if you notice any minor problems like chips or cracks, don't delay getting them repaired at local auto glass repair shops.
Dallas Windshield Repair Services: The Role They Play
A professional service provider will use high-quality materials and tools to fix these small damages effectively. Mobile auto glass services offer convenience as technicians come right where your vehicle is parked—no need for additional travel.
If there's substantial damage requiring replacement, go with reputable brands offering durable products suited to Dallas' climate conditions – heat-resistant during summer storms and resilient against hailstorms during winter months.
Making Sure Replacement Ensures Safety
In case of an unfortunate incident leading to a broken windshield, remember this rule: Don't drive until it's replaced. Broken windshields drastically reduce visibility which makes driving unsafe; plus shards of shattered glass pose serious injury threats.
Keeping your passengers safe means maintaining a flawless windshield. If you're in Dallas and need help with your auto glass, give us a call at 1-800-344-7480.
FAQs in Relation to Choosing a Windshield Brand for Your Car in Dallas
Does windshield brand matter?
Absolutely, it does. Different brands offer varying levels of durability and quality which can affect your driving safety.
What is the difference between Safelite OEE and OEM?
Safelite OEE (Original Equipment Equivalent) parts match OEM (Original Equipment Manufacturer) specs but aren't made by the original car manufacturer.
Is there a difference between OEM and aftermarket windshields?
OEM windshields are designed to perfectly fit your vehicle while aftermarket ones may vary slightly in size or thickness.
Which windshield is better for car?
An ideal windshield should be durable, clear, fits well with minimal gaps. Consider factors like warranty, customer reviews when choosing one for your car.
Conclusion
Choosing a windshield brand for your car in Dallas isn't just about cost. It's about weathering those notorious Texas storms, and avoiding constant trips to repair shops.
Your takeaway? Durability matters. Reviews matter. Warranties matter too.
Jacobs Low Price Autoglass makes it an easy process with no additional charge, delivering mobile auto glass services that take the stress out of repairs or replacements.
Damaged windshields are not just minor problems – they're road safety hazards! So act promptly on any cracks or chips before they escalate into bigger issues.
In conclusion: Your choice of windshield is as crucial as the vehicle itself. Make sure you make an informed decision because your safety could depend on it!