With Jacobs Low Price Auto Glass, if you need an experienced shop to replace the window glass of your back windshield, door glass, vent glass, our windshield replacement specialists will make sure your window or windshield replacement is done right, so that you can rest easy that you won't have to deal with leaky glass or spontaneous fractures after the job is completed. Our windshield replacement technicians always pay particular attention to the fine details when dealing with specialized windshields and windows.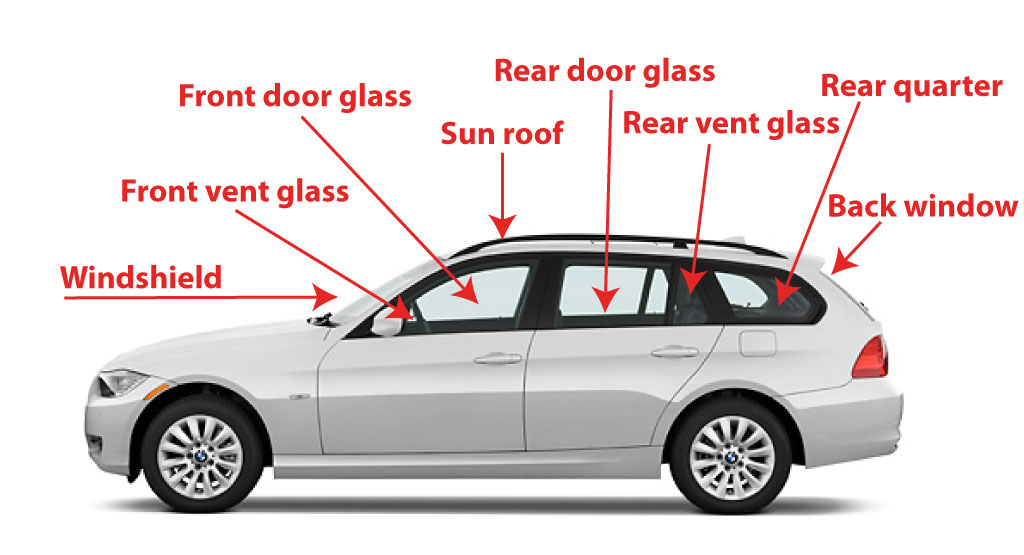 Back Windshields - The back windshield is located opposite of the front windshield. Similar to the front windshield, the rear windshield is one of the types of auto glass that helps your vehicle keep its rigid frame, as well as protecting occupants of the vehicle.
Door Glass - This glass can be located on the sides of the vehicle in the doors. Door glass comes in many shapes and sizes. Most modern cars have an electric motor that "rolls" the window pane up and down, using a switch controlled by the passenger or driver.
Vent Glass

What is vent glass you ask?
You may not realize it, but your car or truck has more glass than just the windshields and side power windows. The vent window is a definitive part of most car designs amongst automakers, merging the form and design of the vehicle.
As vehicles are becoming more advanced in their features and modernized with new technologies, the vent window has become more a decorative piece to compliment most car designs as it was popular for so long.