The Best Auto Glass Repair Dallas: Jacobs Low Price Auto Glass

The Best in Auto Glass Repair Dallas, TX.
Jacobs Low Price Auto Glass Dallas, has one of the largest in shop inventories of auto glass. This is beneficial for our walk in customers, as well of those that are just in need of quick repairs. We understand that there is never a convenient time to have your windshield or car windows broken or damaged. It is our goal to help you get them fixed quickly, professionally, and at a reasonable cost. We work with all major insurance companies as well, for those that have their glass covered by insurance. However, in many cases, we are able to do the repairs for less than the cost of your deductible.
A damaged windshield is much more of hazard than simply obscuring your view or becoming a distraction.  Airbags are designed to deflect off the windshield.  If that auto glass fails, or pops out due to improper installation, you loose that vital protection.  Furthermore an intact windshield is an important part of you car's structure, typically providing around half of the support strength in a rollover accident.  In many cases, such as the following, insurance companies insist on replacing a windshield rather than repairing it.  You should replace your windshield if it has any of the following.
 cracks or chips near the edge of the windshield
cracks longer than a certain length, usually around 3 to 6 inches
cracks that radiate in several directions
more than 2 or 3 cracks or chips
Even for-profit insurance companies recognize that it's worth spending the money now to avoid the risk of future damage and injury.
Side and Rear Window Replacement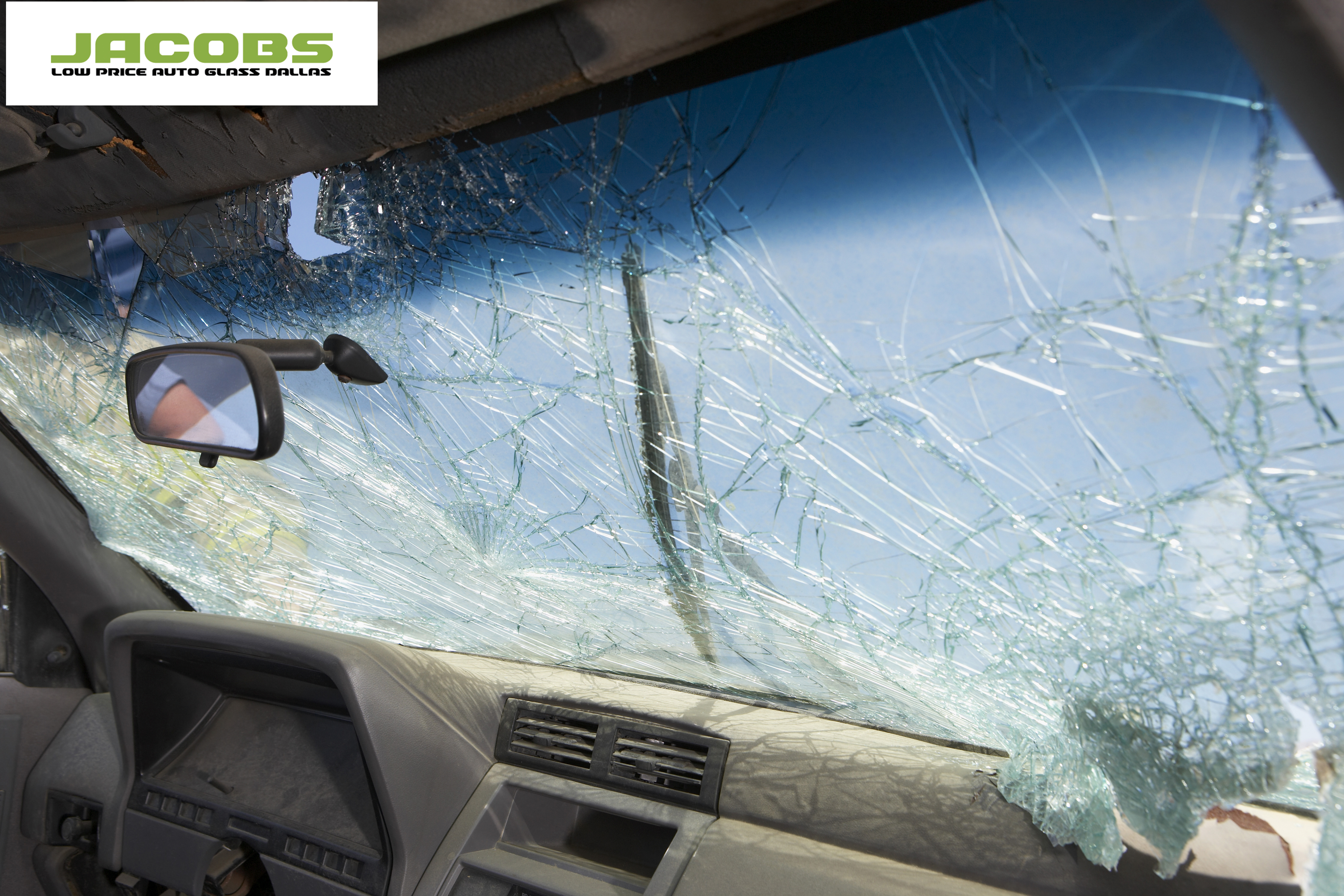 The need for side and rear window replacement isn't as typical as windshield repair or replacement as they simply don't receive the same abuse as the front windshield when driving down the highway. Accidents do happen, however, both on and off the road. Side and rear windows can in some instances be repaired, but you should be aware the nature of most damage to those windows requires a full replacement. Jacobs Low Price Auto Glass stands out for many reasons. A main reason is we offer side and rear window replacement. Not many auto glass shops in Dallas are able to carry out these services which is why Jacobs Low Price Auto Glass is the best auto glass shop in Dallas.
Customer Support is Our Goal
Our number one goal is customer satisfaction. We will do whatever it takes to earn your business. Our mobile service is available where is most convenient for you, at your home, office, or anywhere else in the Dallas area. We have a combined 10+ years of experience in the auto glass business and we employ certified installers to get you back on the road safely and professionally. Our company is dedicated to customer service and our customers truly see the benefits in the way we conduct business and the quality of our work. If you need fast, friendly auto glass repair in Dallas and replacement at a competitive price. Jacobs Low Price Auto Glass is the glass company for you!
Call: (214) 372-9300
8835 S. Central Expressway "Next to Pick-N-Pull"
Dallas
,
TX
75241
USA